Knitting
How to Backward Loop Cast On
How to backward loop cast on video     Attachments area   Preview YouTube video Backward loop cast on     Backward loop cast on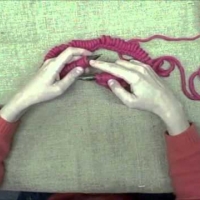 How to join knitting in the round
Knitting in the round is very simple, but sometimes the initial joining together can be a bit confusing.  Have a look at our video showing you how we go about it and see if this helps!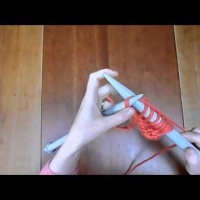 How to knit Herringbone stitch
One of my absolute favourites!  Herringbone makes the most beautiful fabric which is interesting on both sides.  Because of the way you knit it, it is almost double thickness and incredibly squishy! I have made several throws using herringbone... the stitch is slow to do, but not at all difficult and has the advantage that the rows are very high so grows reasonably quickly!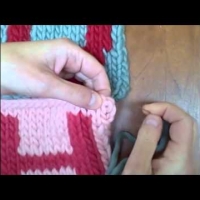 How to sew or graft two cast off edges together
There are lots of clever little finishing techniques that can make a project look so much better and this is one of them.  It can be used anywhere where you have the same stitches that have been cast off (or a cast on edge) and need to join them.  If the stitches are still on the needles then you can use Kitchener Stitch or even a three needle bind off, but for squares like the example shown, this is perfect!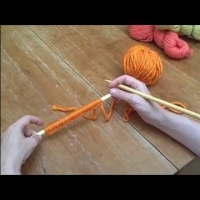 If you haven't knitted for a while and can't quite remember how to do it, this video shows you how to knit a rib scarf.  You will need to have cast on already (have a look here if you need help with this) and I'd recommend casting on a multiple of 4 stitches so that you can start every row with 2 knit stitches (helps cut down the mistakes!). Before you know where you are, you'll be back knitting again!
Crochet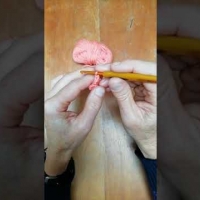 How to crochet the Flower Trellis Scarf
Follow tihs video to help you crochet the slightly tricky Flower Trellis scarf.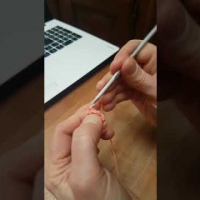 How to crochet little balls
This video talks you through making the little balls used in the Sweet Dreams Baby Blanket and the Granny Shawl.      
How to crochet Catherine Wheels
Catherine Wheels are simple to create and you can really have fun with them! 
Pages