Past Events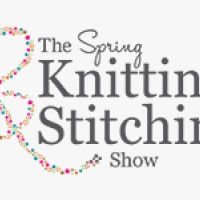 Spring Knitting & Stitching Show
From 02/03/2017 To 05/02/2017
We're once again at the Spring Knitting & Stitching Show at Olympia.  Really excited that we will be launching our new book, Simple Chic Crochet, published by CICO Books.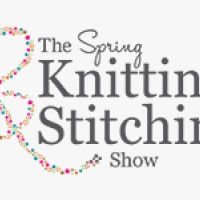 From 05/11/2016 To 06/11/2016
We are delighted to be taking part in The Yarnporium.   The Yarnporium is a two-day celebration of sweater weather, yarn, fibre, friends and the making community. Taking place in London on November 5th and 6th, the Yarnporium will feature a marketplace of vendors from London and around the UK as well as workshops. Included as part of the Yarnporium is the Indie Maker Spotlight, showcasing new and emerging talented makers from within the UK community.  http://www.yarninthecity.com/home/
The Knitting & Stitching |Show 2016
From 05/10/2016 To 08/10/2016
This is the definitive event if you are interested in Knitting and really worth a visit or two!  It is MASSIVE taking over most of London's Alexandra Palace, but you will find everything you've ever wanted knitting-related there, plus of course, us!  We're at stand TGI9 which is in the Textile Gallery next to all the amazing displays of work from students.  Popo by and say hello!
Top tip... it can be really busy... if you can take a day off and come on Wednesday or Thursday, then you'll miss the crowds, or get a late night ticket and come after work on Thursday...
From 24/09/2016 To 25/09/2016
Hooray Hooray!  We're off to Yarndale again!  Our absolute favourite show!  If you haven't been before book a ticket!  It is a lovely show in the most beautiful Yorkshire countryside. Lots of amazing exhibitors too and all round loveliness!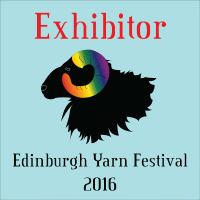 From 18/03/2016 To 19/03/2016
The Edinburgh Yarn Festival had rave reviews last year and we are tremendously excited to be able to have a stall there this March.  The event is brilliantly organised and has lots of fabulous workshops and exhibitors, plus in a lovely city to boot!
We've booked our flights and are looking forward to joining the fun in Edinburgh.  The show runs on Friday and Saturday 18th and 19th March and it's well worth planning a visit.  Check out the event website for the low down on tickets, classes etc.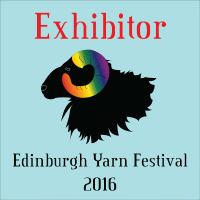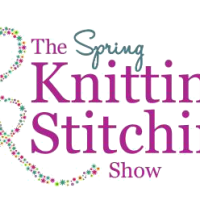 Spring Knitting & Stitching Show
From 03/03/2016 To 06/03/2016
We are looking forward to the Spring Knitting & Stitching Show at Olympia which is in March this year.  It's always a great show with lots of interesting workshops and great exhibitors too!  Here we are last year with a couple of Sewing Bee contestants at our stall!
Check out who else is going to the Spring Knitting & Stitching Show, how to buy tickets and the workshops schedule at their website.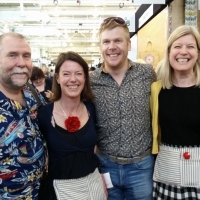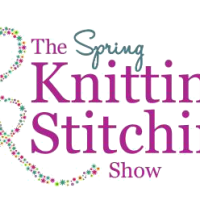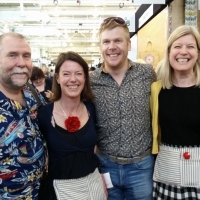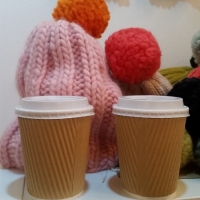 Selvedge Artisan Christmas
From 03/12/2015 To 04/12/2015
Gorgeous selection of Christmassy offerings from talented artists from across Europe (and us!)
We had a lovely time at the Selvedge Artisan Fair at Chelsea Old Town Hall.  Everything about Selvedge magazine is beautiful and beautifully done so we knew what to expect.  We met old friends and made lots of new ones - Harriet Elkerton and her mum Pam showing Harriet's stunning porcelain, Amanda and Lesley from Raptround and Goat's hair rugs and runners from Corban especially.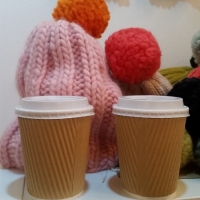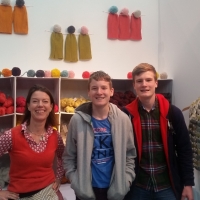 The Handmade Christmas Fair
From 20/11/2015 To 22/11/2015
First outing for the Kistie Allsop Handmade Fair in Manchester
There was lots to learn and loads to buy at Kirstie Allsop's Handmade Christmas Fair.  Everyting from covering a chair to making a Christmas wreath was covered!  We really enjoyed our weekend in hip and happening Manchester!  Here we are with two of my sons who helped us home on the train.