Back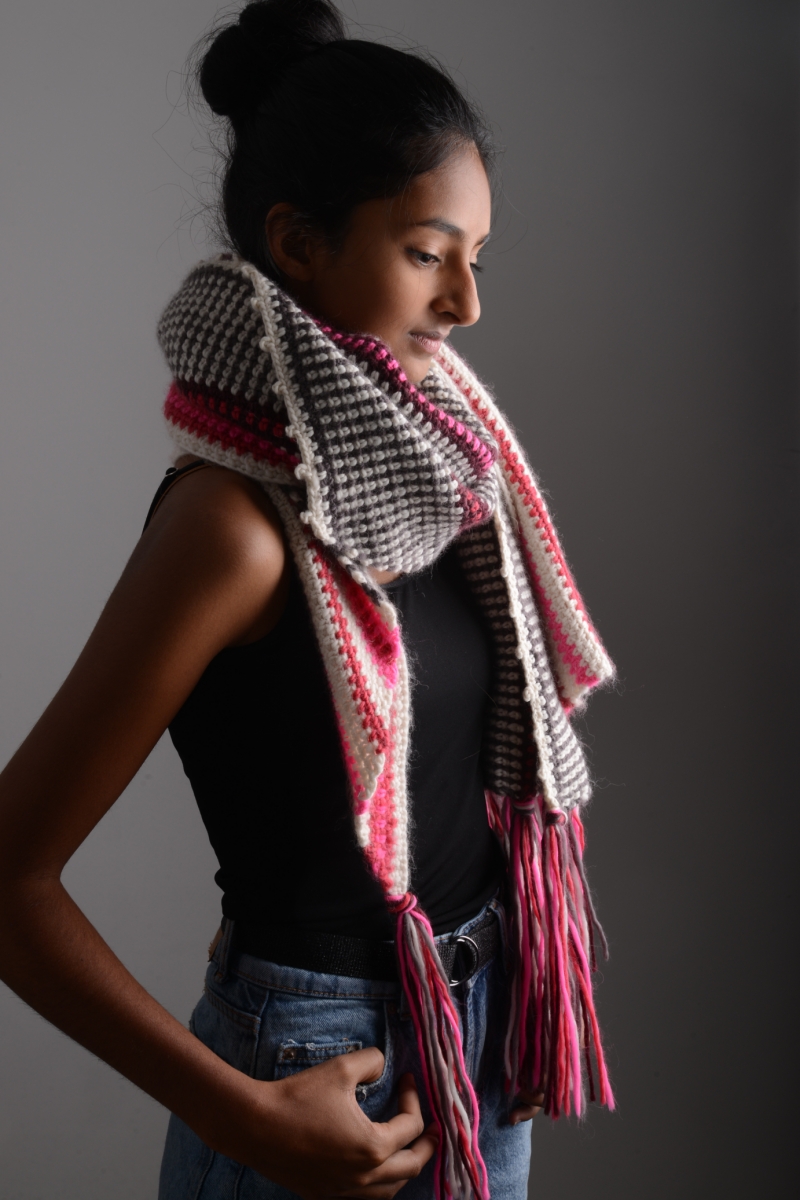 Ticking Wrap Kit
£93.50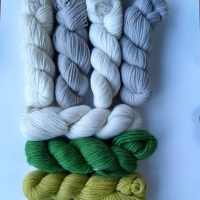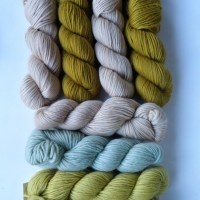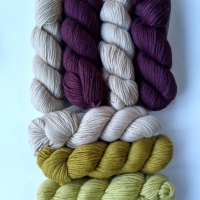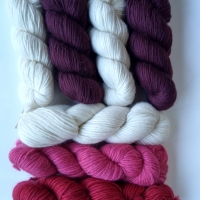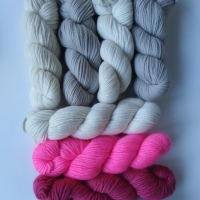 This wrap continues my current obsession with linen stitch. I love it the fact that you can create all sorts of colourful patterns without stranding yarn. It also doesn't look too crocheted which is generally a good thing.
This, like so many things I make started out as something else, I was going to make a large triangular wrap but as I went on it became obvious that there was going to be just too much of it so I changed tack. There is a point at one end and not at the other, a sort of trapezium, but I think the asymmetry works well, making it a versatile wear, particularly when you add some tassels. Feel free to make it bigger or smaller.
The kit contains the yarn that you need to make the wrap (11 skeins Plump DK) and a PDF copy of the pattern.  Please just choose from the colour options above, the main colourway is shown in the main photo.  Click here if you wish to choose different colours or just buy the pattern.
Tension (over pattern): 10 x dc and 10 x ch1 spaces and 21 rows to 10cm (4")
Finished Measurements: 156 cm (611⁄2") (longest point) x 59cm (23")
Washing
Plump Superchunky and Plump DK are made from the highest quality superfine merino and baby alpaca.  These really are special and luxurious fibres and should be treated carefully!  Having said that both yarns are suitable for delicate hand washing.  Use a specialist detergent and do not agitate or twist the fibres to retain the gorgeous softness and shape of your garment.
Shedding
Because of the roving nature of our yarns (they are single ply, rather than tightly twisted), some shedding may occur.  The best way to deal with this is spray your finished garment with water and leave to dry flat, naturally before the first wearing.  This sets the fibres and should stop any problems.  If you want any further advice just drop us a line at [email protected]
Using your yarn
All our yarn comes in skeins.  Before using you need to wind the skein into a ball or you will get into an awful tangled mess!  If you are not sure how to do this you can watch our video here!
UK
Shipping is £3.95 to anywhere in the UK regardless of size.
All our orders are posted by UK first class mail.
EU & Europe
For all orders to the EU & Europe shipping is £9.50.  Local taxes may apply.
Orders are sent by UK first class mail
USA, Australia, NZ and rest of the world
For the rest of the world, shipping is £20. Local taxes may apply.
Orders are sent by UK tracked and signed first class mail.
Returns
We will happily accept returns or exchanges within 28 days.  Please drop us a line at [email protected] if you plan to send anything back so that we can deal with your request.  Please note that we can only accept unused yarn, still in the skein (ie not wound into a ball).  Further information is available at our terms and conditions.